Provider Medical Financing Options
---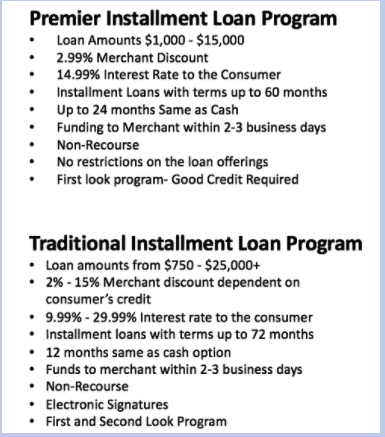 GOOD FOR DOCTORS
More patient approvals. 
Exceptional customer service & office representation
Direct deposit payment at the start of treatment.
No recourse to provider on patient defaults.
Installment Loans up to 60 months.
Doctor determined patient fees.
GOOD FOR PATIENTS
Interest deferred and 0% interest Programs.
Variety of lenders = best approval rates & terms.
Patient friendly programs approved within seconds
Revolving & Installment lines of credit.
100% financing with no down payment.
No patient pre-payment penalties.